Using tinyZenpage October 02, 2011 / Updated: June 12, 2022
This is a plugin to the TinyMCE plugin and was introduced with the Zenpage CMS plugin. It provides access to your Zenphoto albums and images as well as Zenpage pages, news articles and news categories to easily include them into your pages and articles. Depending on the configuration file chosen you can do the same of course for album and image descriptions, bascially all content fields that support TinyMCE.
Obviously inspired by ZenphotoPress by Alessandro "Simbul" Morandi.
Features
You can include links to articles, categories and pages into any field with an active tinyMCE editor:
Direct links to pages, news articles and news categories with the title as link text
Links and linked images to your albums and images
For images and albums you also have these options:
Insert thumbnails and sized images either in Zenphoto's default sizes or custom sizes (cropped and uncropped)
Insert images either linked or not linked
Insert text links either using the titles, custom text and even custom urls
Text wrap around the images
Usage
You will see a button for it on the TinyMCE tool bar on your Zenpage page or news article edit page. Position the cursor where you want to insert and click the icon.

After that you get a start page with detailed instructions on how to use it. This tutorial will therefore just give you a visual impression on how tinyZenpage works.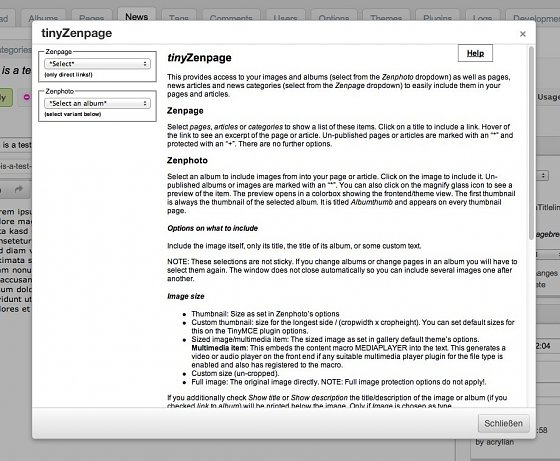 You can now choose between Zenpage items (pages, news, news categories) or gallery items (albums, images).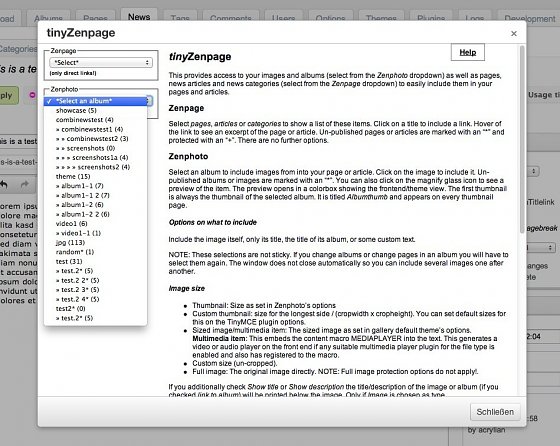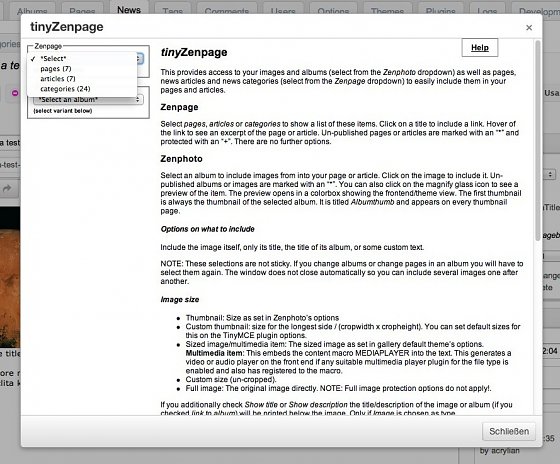 If for example you choose Zenpage pages you get a list. Clicking it would include the title/link to that item.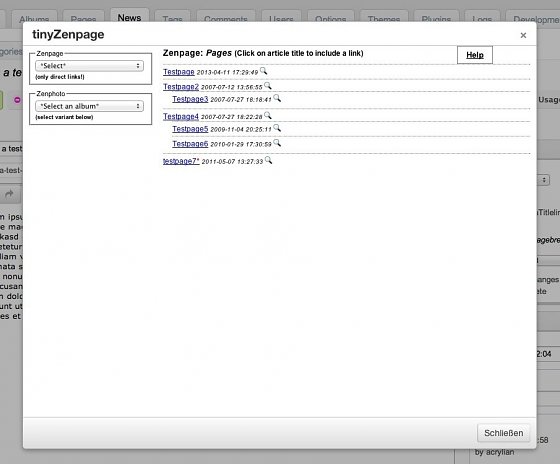 If you choose an album you get a thumbnail list of its images...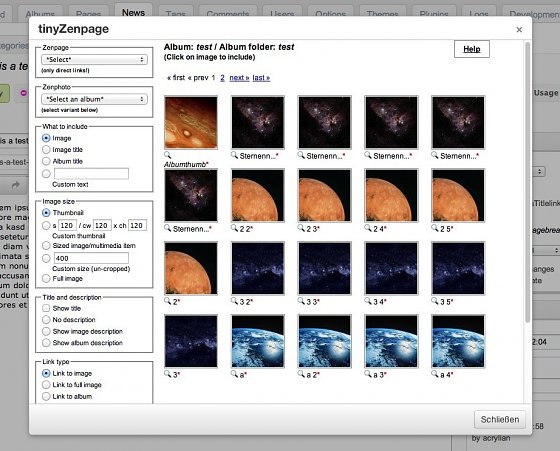 ...or just the album thumbnail if the album itself does not contain images directly.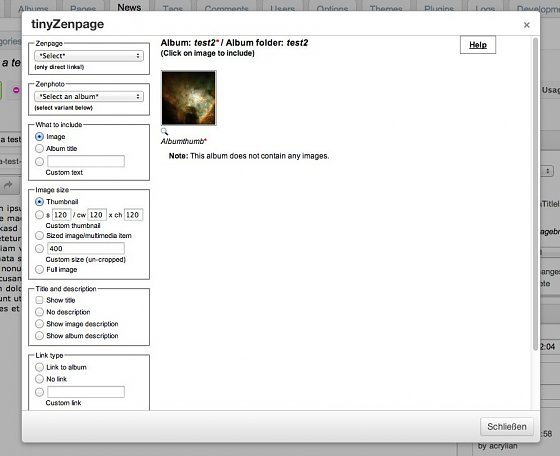 You can now zoom each thumb to see more details.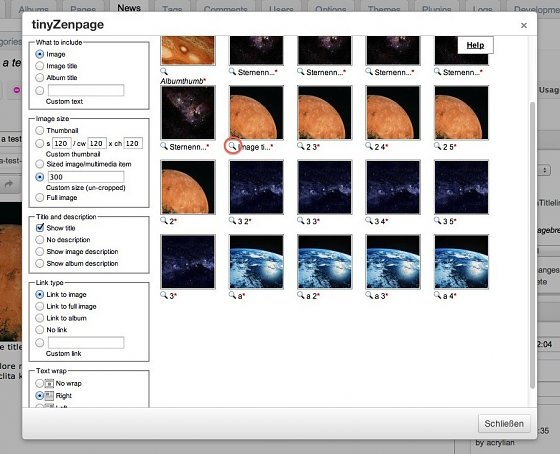 It opens in a Colorbox window and will show your actual theme page with the image entry (This is because some gallery types like videos or textobject cannot be displayed directly here currently).
To embed an image into your text content first select the settings on the left, then click on the thumbmail to embed it.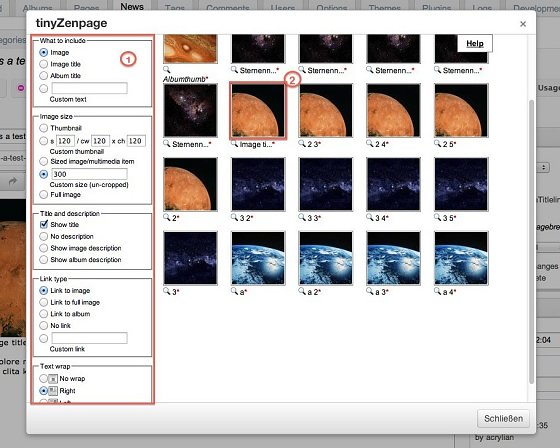 If you clicked on the thumb it will be inserted according to the settings you made.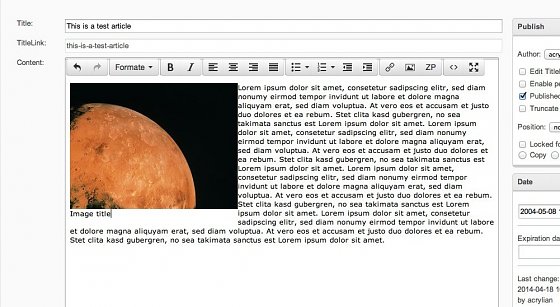 Note: How images look on your site regarding margins or title/description formatting needs to be set via the theme. The "Help" button of tinyZenpage provides some info what default css classes tinyZenpage attaches you can use to style.
Using a specific storage album for article or page images
If you don't want your embeded images from the page or article to appear in the normal gallery or the rss feeds just setup a specific unpublished album for this purpose and only publish the images within.
This text by www.zenphoto.org is licensed under a Creative Commons Attribution-ShareAlike 3.0 Unported License.
Code examples are released under the GPL v2 or later license
For questions and comments please use the forum or discuss on the social networks.
Related items