Using Zenphoto on local servers March 08, 2019 / Updated: June 13, 2022
Local virtual server packages like MAMP*, WAMP or XAMPP are very useful to test your ZenphotoCMS website while developing themes, plugins or before applying a ZenphotoCMS update to your site.
ZenphotoCMS generally works out of the box with these tools. But it is important that you configure them to use the standard web ports instead of other default ports they may have set. Here is an example from MAMP (it may be similar with the other tools):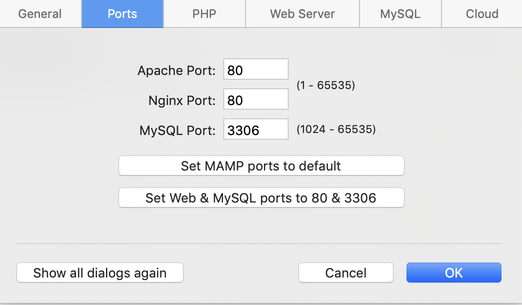 *Since we work on Mac we use MAMP ourselves for years
This text by www.zenphoto.org is licensed under a Creative Commons Attribution-ShareAlike 3.0 Unported License.
Code examples are released under the GPL v2 or later license
For questions and comments please use the forum or discuss on the social networks.
Related items