example: Image page (2/3)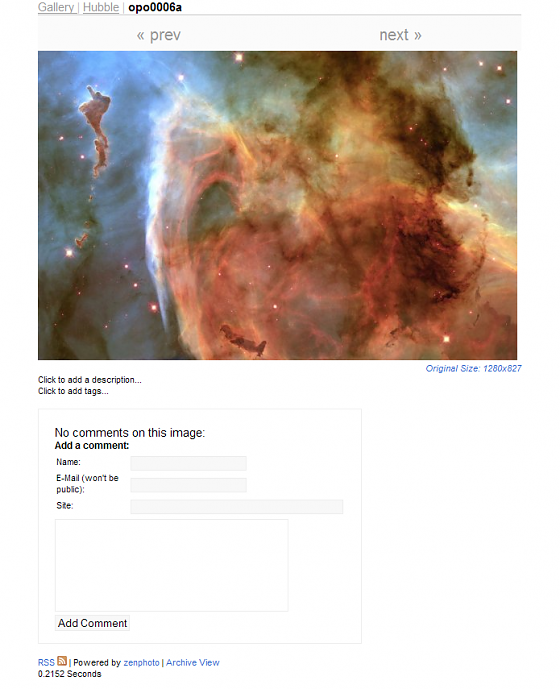 This theme was originally developed to show off as many Zenphoto functions as possible and really to be used as a theme. It turned out to be an extremely simple theme that many people get excited about. There are two versions included, and one of them precaches the next image to make a great browsing experience.
Layout specific plugins supported:
Date added: 2007-12-12 07:40:08
This theme has been abandoned by the ZenphotoCMS team and we provide it for archival purposes "as is". We may sometimes roughly update it but cannot promise full compatibility with current ZenphotoCMS releases. Contributions are welcome.
---
---
---
More by author: