facedout: facedout-index (2/5)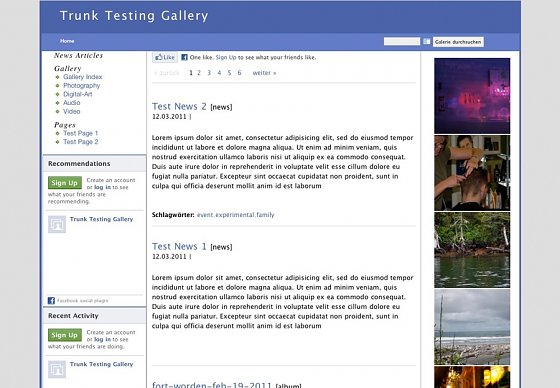 It is a Facebook-inspired theme. It is meant to work hand in hand with Zenphoto, Zenpage, and the zenFBSuite of plugins.
Layout specific plugins supported:
Currently no information available.
Date added: 2011-03-13 04:09:01
This theme has been abandoned by its original developer and we provide it for archival purposes on our "unsuppported-themes-thirdpary" GitHub repository "as is". We may sometimes roughly update it but cannot promise full compatibility with current ZenphotoCMS releases. Contributions are welcome.
---
---
---
More by author: