zenphoto iphone: zenphotoiphone-thumbnails (2/2)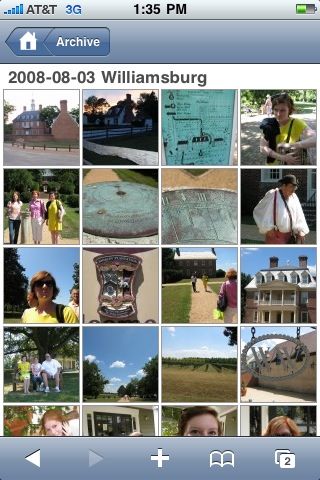 This is a simple theme designed to improve the viewing experience of ZenPhoto for the iPhone. It is capable of handling any and all albums, subalbums, and photographs that might be shared in a ZenPhoto Gallery.
NOTE: This theme requires some core hacking for mobile detection which is generally not recommended. Use at your own risk.
Layout specific plugins supported:
Currently no information available.
Date added: 2009-09-08 01:28:05
---
---
---
More by author:
Nothing else available by Omatzyo
Nothing else available by Soumenb