Introducing ZenphotoConnect April 01, 2015
This was of course our traditional April Fools Joke.
ZenphotoConnect is turning Zenphoto into its own media social network! We plan to launch it in May. Every new installation of Zenphoto will then automatically connect to our server on zenphoto.org.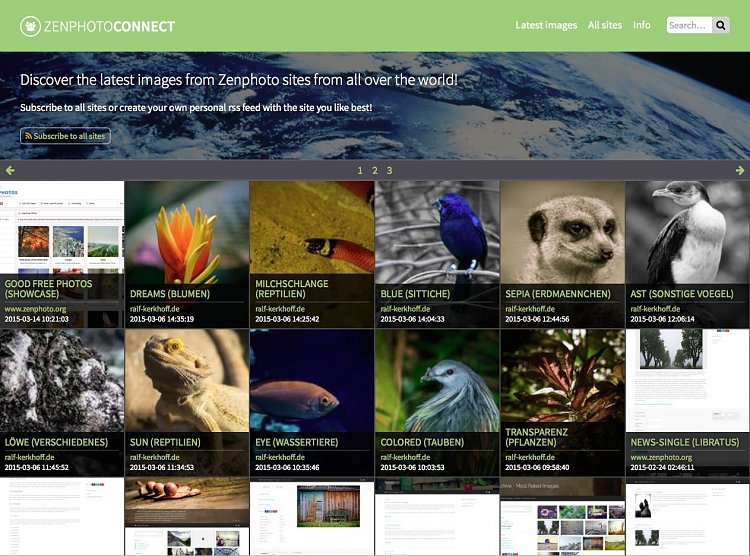 ZenphotoConnect will display the latest images from all Zenphoto users all over the world. The best is it will be completely respecting your privacy, even by strict EU laws. There will be no accounts with any submission of private and personal data because it is all based on the open standard that is the RSS feed provided by each Zenphoto install anyway. We will also only display downsized thumbs with title, site origin and description excerpt so users are always taken directly to your site for the real deal and your own site's benefit.
You will be able to subscribe to those sites you like best and create your own personal image stream. There will be a plugin to display your stream on your Zenphoto site and on your Zenphoto backend overview page.
With ZenphotoConnect we will bring the Zenphoto community closer together and it will also help us to see who and how many of you are out there using Zenphoto.
We hope you will like it!
For questions and comments please use the forum or discuss on the social networks.