One app to rule them all April 01, 2014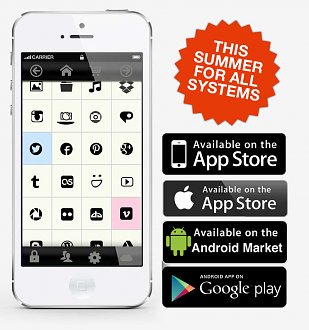 This post is of course our annual April Fools Day joke :-)
You will shortly see the 1.4.6 release, which will be our last "traditional" server based application. Afterwards we will follow a new path: the next release of Zenphoto will be an app for Android and iOS. Although there will also be apps for Mac and Linux desktop systems (sorry, no Windows) we strongly believe that the mobile web is the future. Mobile usage on tiny screens is increasing a lot recently among our clients, and "apps" are the Next Big Thing in the world of tech, so it only makes sense.
Zenphoto will still be your number one media management tool for the web. There will still be a themable web front-end, but the backend will be all app. Since this app will be fully cloud powered, you don't need your own webspace or to store or backup photos. Instead the ZP app will rely solely on Dropbox, Box, or our own proprietary peer-to-peer storage solution, which will use all the phones running the app to store all your photos, encrypted of course.
But that is not all, via the ZP app you can use all sorts of online services from flickr via Google's Picasa to Twitter's twitpic. You will never need another image tool again! Of course for you to get the greatest use of this new App your phone will have to join the new Zenphoto peer-to-peer network. We don't plan to integrate a camera feature into the app at this time, although we are considering it.
You will understand that we cannot provide such a tool for free but it will be within the limits of normal app prices.
For questions and comments please use the forum or discuss on the social networks.