Showcase changes (4-22-2012) April 23, 2012
Showcase site entries are now (roughly) tagged about how the sites use Zenphoto, e.g. standalone or in combination with others.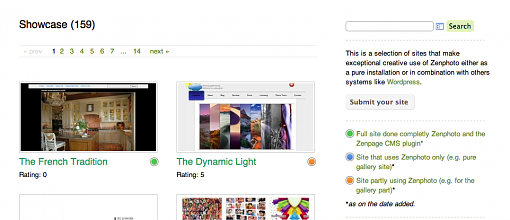 This is meant to give especially new visitors and users a guide what is possible with Zenphoto beyond being just a photo gallery.
For questions and comments please use the forum or discuss on the social networks.