Third party theme Multiverse 2.1 released February 16, 2021
Antonio Ranesi has released version 2.1 of his theme Multiverse, now with OpenStreetMap plugin support and a standard image.php theme page. You can read all about it on the project page on https://www.antonioranesi.it/pages/multiverse-zenphoto-theme/.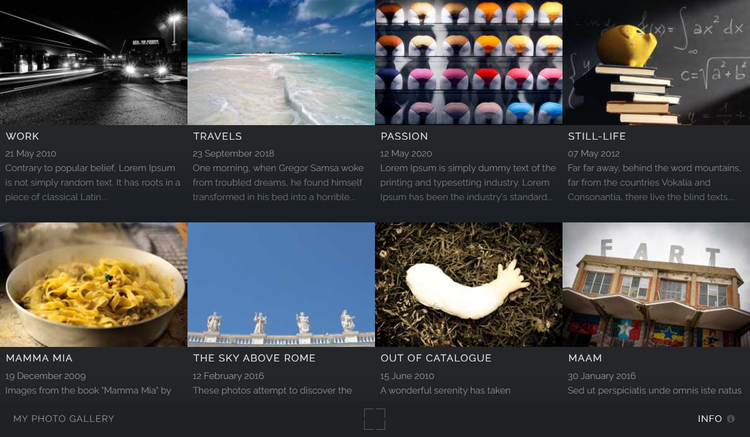 The theme has also been added to our demo install.
For questions and comments please use the forum or discuss on the social networks.
Related items