Zenphoto hosting April 01, 2012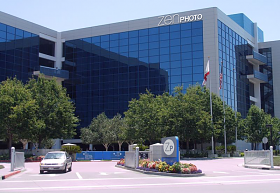 The new Zenphoto headquarters
Note: This of course was our April Fools Joke.
The Zenphoto team is pleased that a new opportunity has arisen for bettering our customer experience. Huge donations over the past years provided us with the backing funds to found a new company, Zenphoto Inc., and launch Zenphoto Hosting. 
What is Zenphoto Hosting? Well, first a little background. Those of you who frequent our support forum know that the biggest issue facing new users is the strange ways that their sites behave when presented with a simple Zenphoto install. The most straight-forward solution to this is for us to host all Zenphoto installations on our server.
Thus the Zenphoto Hosting. Of course Zenphoto is open source, so we cannot really prevent other hosting services from hosting it. But since we do not control those services, we will not be able to provide support for those installation. In addition, As from Zenphoto 1.4.3, the publicly available installation packages will consist of the Zenphoto core files only. All plugins and Zenphoto provided themes will be available only on the Zenphoto Shared Server. Note also that Zenphoto may not be optimized for these third party servers as our testing will be limited exclusively to the Zenphoto Shared Server.
We hope this change enhances your Zenphoto experience. Please visit us at our new hosting service: www.zenphoto.org/hosting.
For questions and comments please use the forum or discuss on the social networks.