garland: garland-news (3/7)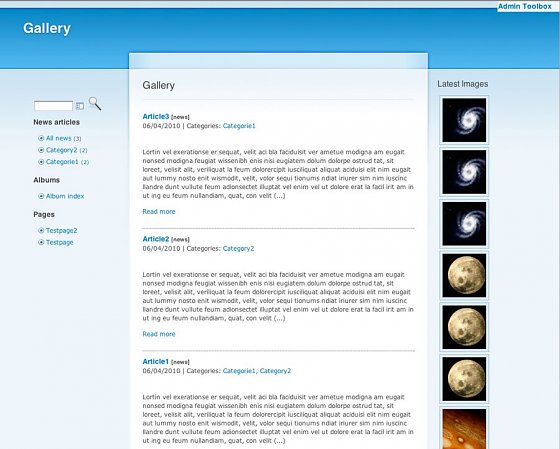 Garland is a modded Wordpress theme from, garland, which originally based on The Drupal theme Themetastic by Stefan Nagtegaal and Steven Wittens.
It's very cheerful and uses a lot of the latest zenphoto features like tags, archive and search. Version 1.0 contains upgrades including admin toolbox and subalbum capabilities
Note: This theme needs the google maps plugin to be enabled!
Plugins print_album_menu and Googlemaps recommended to be enabled for full functionality.
Layout specific plugins supported:
Date added: 2007-09-20 07:40:08
The theme is included in the ZenphotoCMS release.
---
---
---
More by author: