samuel2: index (3/3)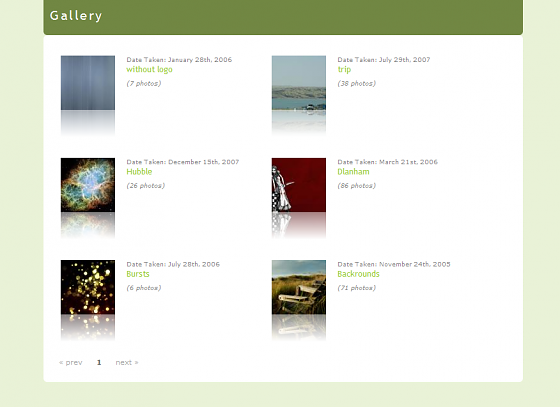 My first crack at a theme, loosely based on the sterile theme but with proper rounded corners that work in IE and firefox etc. Also has the unique functionality of turning the image into an imagemap for navigation back and forward. There is improvement to be done, but wanted to share what I have so far :) Version 0.2 contains upgrades including admin toolbox and subalbum capabilities
Layout specific plugins supported:
Date added: 2007-11-09 11:58:01
This theme has been abandoned by its original developer and we provide it for archival purposes y "as is". We may sometimes roughly update it but cannot promise full compatibility with current ZenphotoCMS releases. Contributions are welcome.
Please note: You cannot download this theme individually but only the package with all unsupported themes.
---
---
---
More by author:
Nothing else available by Ben-wilson