zenji: image (5/12)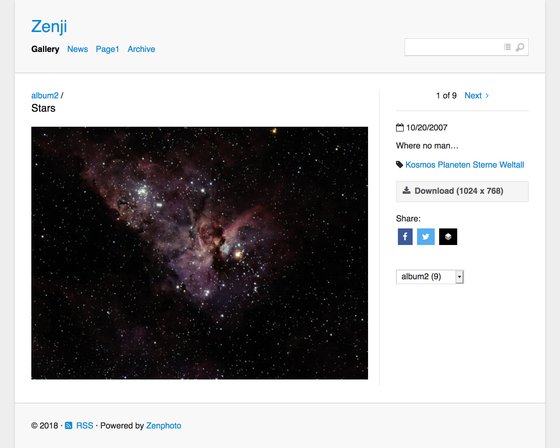 A customizable, responsive (mobile-first), Zenphoto/Zenpage theme.
Note: This theme was originally written in 2014/2015 already and never released by the author himself. The Zenphoto team has roughly cleaned up up some code so it should be compatible with the current release.
Layout specific plugins supported:
Date added: 2018-12-19 14:45:41
This theme has been abandoned by its original developer and we provide it for archival purposes y "as is". We may sometimes roughly update it but cannot promise full compatibility with current ZenphotoCMS releases. Contributions are welcome.
---
---
---
More by author: